Space Invader Cookies
Being conquered was never so delicious.   Tell me you can look at this and not want to make them.
No really, look at them.
Razzle Dazzle - Unexpected Camouflage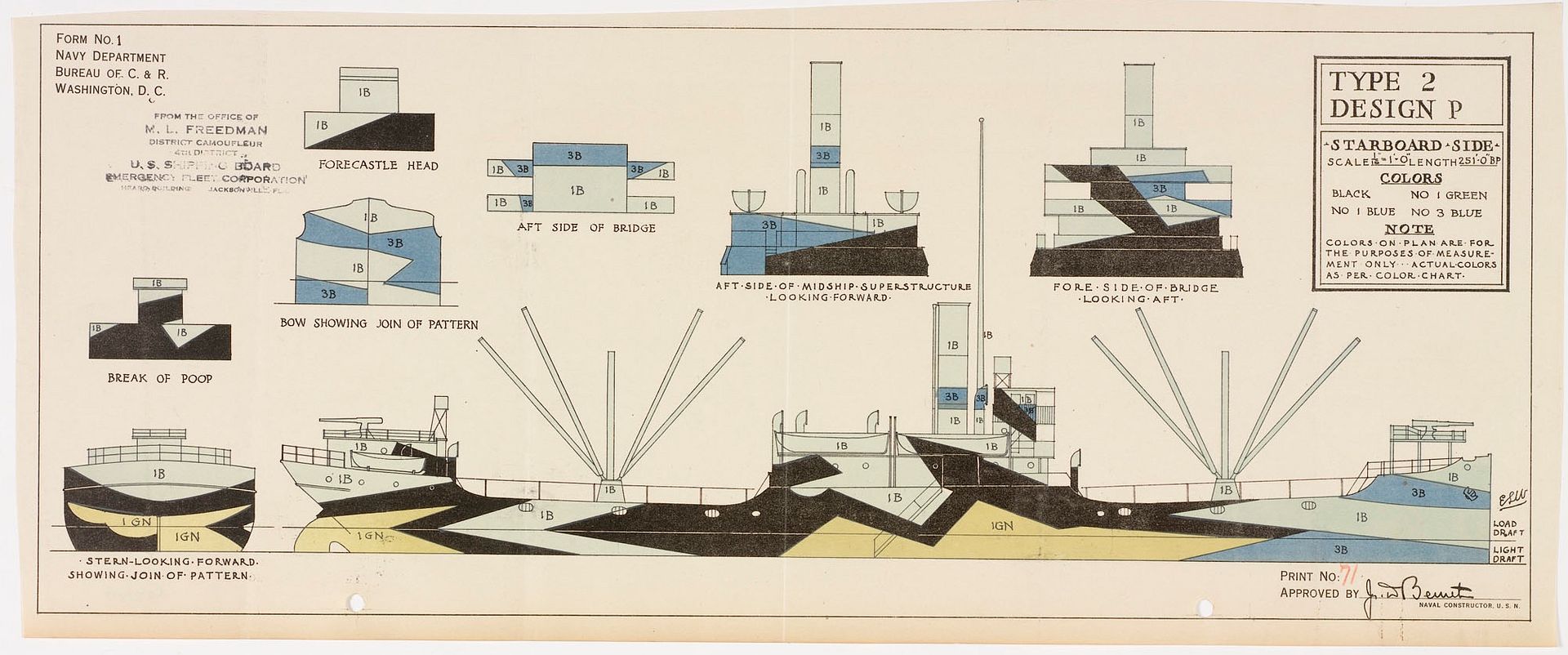 Certainly not what I think of with when the word 'camouflage' is used, but there's a long history of using bright colors, strange angles and weird patterns for camouflage on ships.  Called "Dazzle Camouflage" (also, sometimes, "Razzle Dazzle"), it's goal is not to make the ship impossible to see, but to confuse the senses about it's exact orientation, direction and speed.
Reportedly, during World War I, the patterns could so confuse the person firing a torpedo that it would be off by as much as 55 degrees!
I kind of want to see "Jazz Hands Camouflage" now.
pointerpointer.com
I think it's important to remember what the internet is really good at.   Random time-wasting web apps.